London and Lewisham St Patricks Parades were a major hit with The Celts, allowing plenty of opportunity to celebrate, and let hair down, dusting off the silly wigs. grabbing the children, and bringing silly blow up things. Hey dont we do this kinda thing well.
Lewisham Irish Centre organised a parade as part of the Greenwich and Lewisham "Craic" festival, this is one of the oldest parades in South London. Two marching bands, and traditional session musicians got the crowd in the party mood. Leading the parade were Cork band and Lewisham Irish parade stalwarts, Newham Pipe Band kept spirits high at the rear.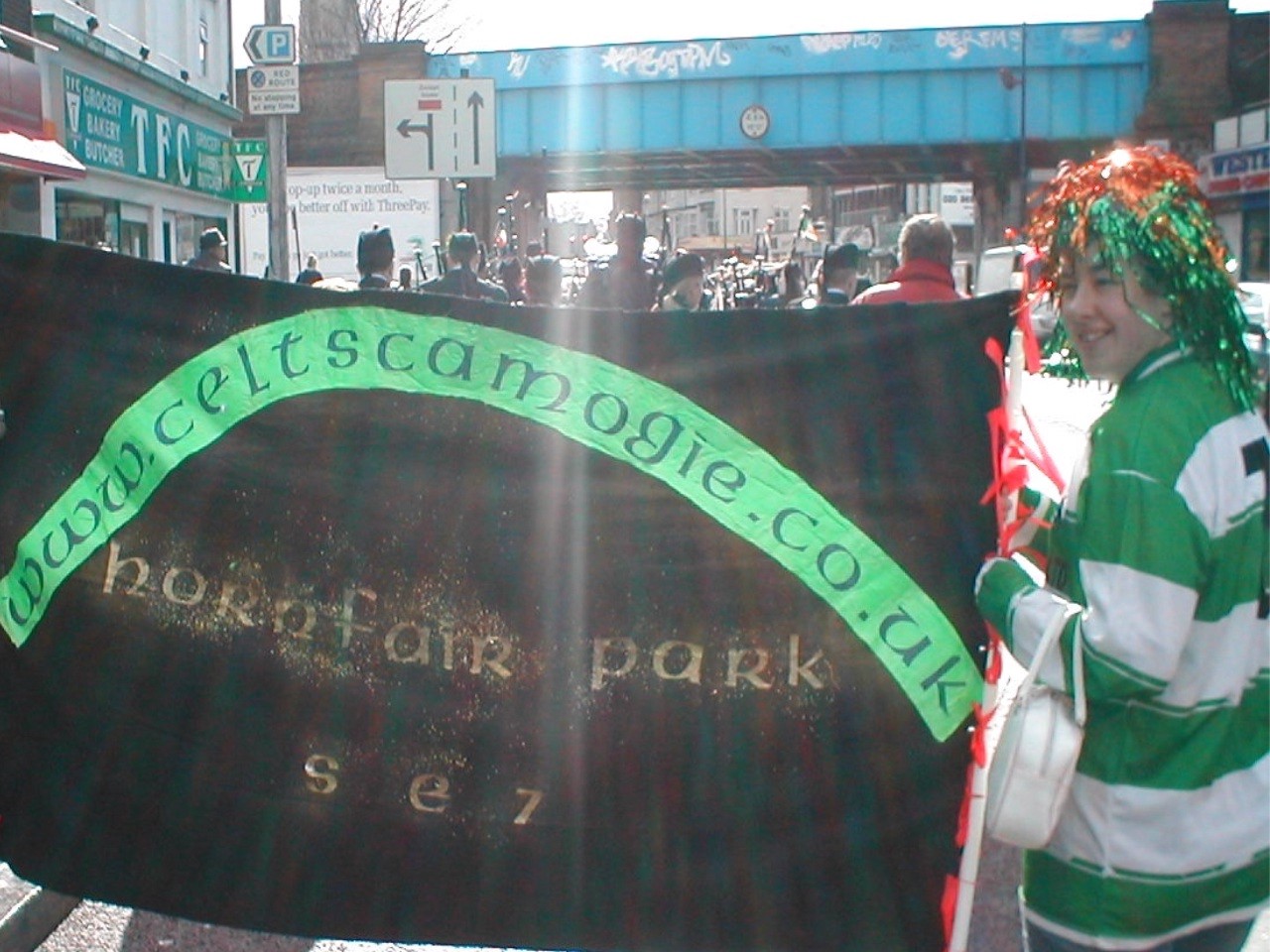 Lewisham Irish Centre St Patricks Parade
Bannermaker Sheila flies the flag for the Celts in South London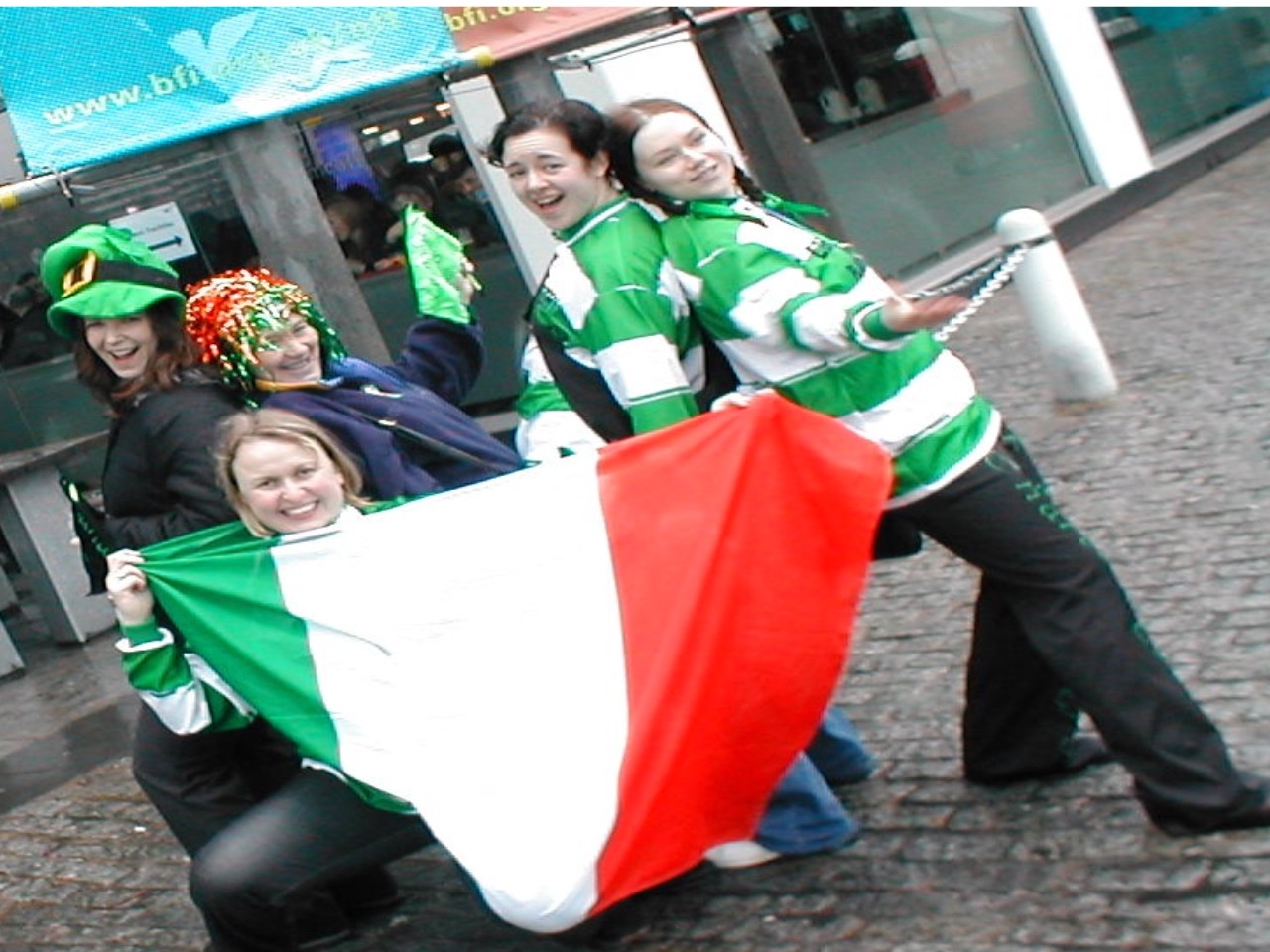 London St Patricks Parade - South Bank 2004
Celtic Camogs with Tricolour celebrating with
the coach and also a little bit posing.
Despite the rain, The Celts mood was not dampened, and the camogs and the coach found plenty of time for posing for photos. The wolf whistles nearly deafened us, but we still managed to get the shoot taken, dedication.
So what is next on the social calendar?
The Grande Easter Draw
The Grand Easter Draw takes place at The Rose Inn, Waverly Road, Plumstead, SE18 on 11th April at 3.30pm. Prizes include Easter Chick, Grande Easter Egg and Bottles of Wine. Contact a club member for tickets, email pro@celtscamogie.co.uk or call Claire on 07903 199 043.
If you aint in it you wont win it!